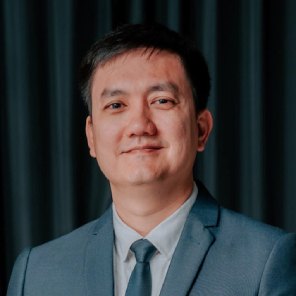 Our legal services in Perth, WA
include providing expertise in many jurisdictions, including the Magistrates Court, District Court, Supreme Court, Federal Court and the State Administrative Tribunal.
Hoe Lawyers is the Perth law office committed to provide you with:
Responsive legal action that prioritises your best interests above everything else
Comprehensive and clear legal advice in verbal and written forms
Transparency in costs and the option to manage your budget for excellent legal services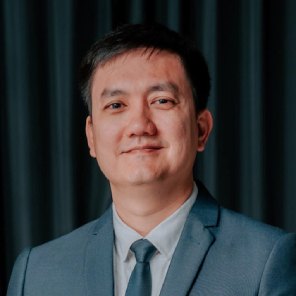 Why Choose Hoe Lawyers for Legal Services in Perth?
Clueless about how property transactions are legally processed?
We can help you seamlessly settle purchases and sales of homes, investment properties and businesses with conveyancing services.
Need guidance on drafting a Will and ensuring your Estate goes to your loved ones?
As a trusted law office in Perth with years of experience, we can help you prepare and execute trusts, wills and estate plans so that your wealth is distributed legally.
Burdened by legal worries and constant bouts of anxiety with no one to talk to?
Whether you're facing criminal charges, filing applications and seeking orders from the Family Court of WA, have contractual disputes that need to be resolved or need to customise Deeds of Agreement, amongst other legal needs, trust that Hoe Lawyers is the team that has your back at all times.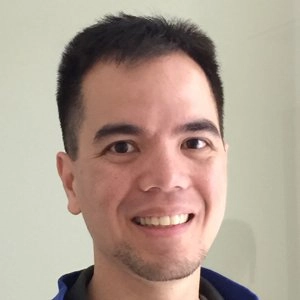 For any of my legal needs, Hoe Lawyers is my first and only point of call. Knowledgeable and friendly service, they are an absolute pleasure to deal with! Everytime I leave their office, I feel like such a heavy burden has been lifted from my shoulders! I have peace of mind knowing that I can leave all my legal matters in their hands and focus on what moves the needle in my family and my business.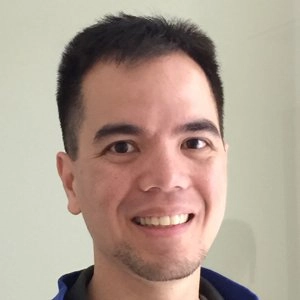 Thanks to Sunny, the STAR conveyance Lawyer for providing me with a seamless home buying experience. I don't remember doing any thing in the process other than signing some documents for you. Thanks for your detailed explanation on the step by step process in our first meeting. It was a pleasure watching the seam less flow of proceedings while getting detailed step wise status updates from you.

Thanks for your support again Sunny. You're the best. Get ready to be flooded with enquiries from my family & friends who will be starting their home buying journey in the near future….
Mr. Sunny is an awesome settlement agent from the firm, Hoe lawyers. He has done everything required for the settlement of my first property. Whole process went so smooth, that I didn't have to worry at all. Moreover, he is very soft spoken and I felt like I am just dealing with one of my friends. I highly recommend Mr Sunny and his firm Hoe Lawyers for any property settlement.
Gerald Hoe, the Principal of Hoe Lawyers, was a beacon of hope to our family at a time when our options appeared limited and the likelihood of a satisfactory resolution seemed nigh or impossible. Not only was he professional, his empathetic demeanor offered emotional succor to us.

Gerald Hoe has been working on our file until 2.30am once he received all the information from us at 1.00am in regards of a property purchase. The seller resides overseas and he disappeared with no communication to his agents just 2 days before settlement.

But Gerald has been accomodating us with his time at odd hours and at last minute notice.

Having done our Wills and given us an outstanding resolution for property settlement, my family are eternally grateful for his outstanding service and I hereby recommend Gerald Hoe from Hoe Lawyers without reservation.
Thank you Alana & Gerald for your understanding and generosity in an unfortunate situation. I appreciate that you have provided me with high quality legal advice and service. I would consult with you in the future and would strongly recommend your firm to others.
I appreciate all of your efforts and support during this long process. Your knowledge and experience was very useful and helpful. Thanks very much for all that you have done.
Thank you very much for your kindness, understanding and support. Truly appreciate your patience with all the questions that I've asked. It is a relief knowing that someone is willing to help with sincerity. Truly honest and reliable.
We would like to thank you for all your assistance for settlement of the purchase of Felix's new home.

We truly appreciate the services you have rendered when we contact Hoe Lawyers with regards to Felix's off-the-plan purchase. It was always so comforting after talking to you with regards to any issues we thought we might have. You are always so efficient and professional. We will not hesitate to recommend our friends to Hoe Lawyers.

Once again, thank you so much for all your assistance.
I would really like to express my thanks for all of your work throughout this process. It has been completely invaluable and has made a very daunting process, seamless. Thanks again!
Rob was very impressed with your help at the times he needed it.
This is above and beyond what we expected to receive from the sellers and certainly provides us with the comfort of knowing that the works should be carried out properly.

Thank you (and Gerald) from the both of us for this positive outcome.
I would like to say thank you again for all of your hard work with my settlement. Although the process was a hassle due to the fridge recess but you guys was really helpful and patient to clarify all the details to me.

I am truly appreciative to have Hoe Lawyers as my representative throughout this process.
If you're looking for legal services in Perth, WA and have no idea where to start, don't hesitate to call us today.
Working with over hundreds of clients in the last decade, our law office is committed to providing excellent and affordable legal services to people from all walks of life. There is no case or legal dispute too petty or insurmountable for Hoe Lawyers.
See What Our Clients Are Saying
You Can't Place a Price Tag on Peace of Mind
The legal practice requires years of experience and expertise to deliver satisfying service. Given such constraints, we make sure to be transparent in costs and provide you the option to make adjustments, because we understand how everyone deserves legal representation.
Hoe Lawyers is committed to providing its clients with legal services in Perth, WA.
We always take your best interests in consideration – no matter the situation you find yourself in. Don't hesitate to seek the help that you need by getting an initial consultation with our team of lawyers.
Contact the team at
Hoelawyers today!